There are many factors that can impact how long it takes to remodel a bathroom. All of these factors play a big part in whether you have a positive experience with your bathroom renovation or not.
Before you can start any major renovations, you should take into account how much time and money you want to invest into the process. We've put together this guide to give you an idea of what you can expect from start to finish when making renovations to your bathroom.
The easiest way to plan a bathroom remodel is to break the process down into three distinct parts: pre-construction, construction, and post-construction.
Pre-construction phase
Before you can get your hands dirty in the bathroom, there are a few things you need to do in the pre-construction phase. This includes:
1) Design plan for your bathroom remodelling.
2) Choosing a contractor. We recommend asking friends and family for recommendations, and also checking reviews online (like on Google or Facebook).
3) Deciding on materials. You may have some design ideas in mind, but it's important to talk with your contractor about what materials will work best for your home. Your contractor should be able to give you plenty of options!
Design
The first thing that needs to happen is the design of your new bathroom. This is where you decide what changes you want to make and how your new bathroom will look. Are you looking for a minimal update, or do you want to completely change the layout? The size and scope of this project will have an impact on how long it takes.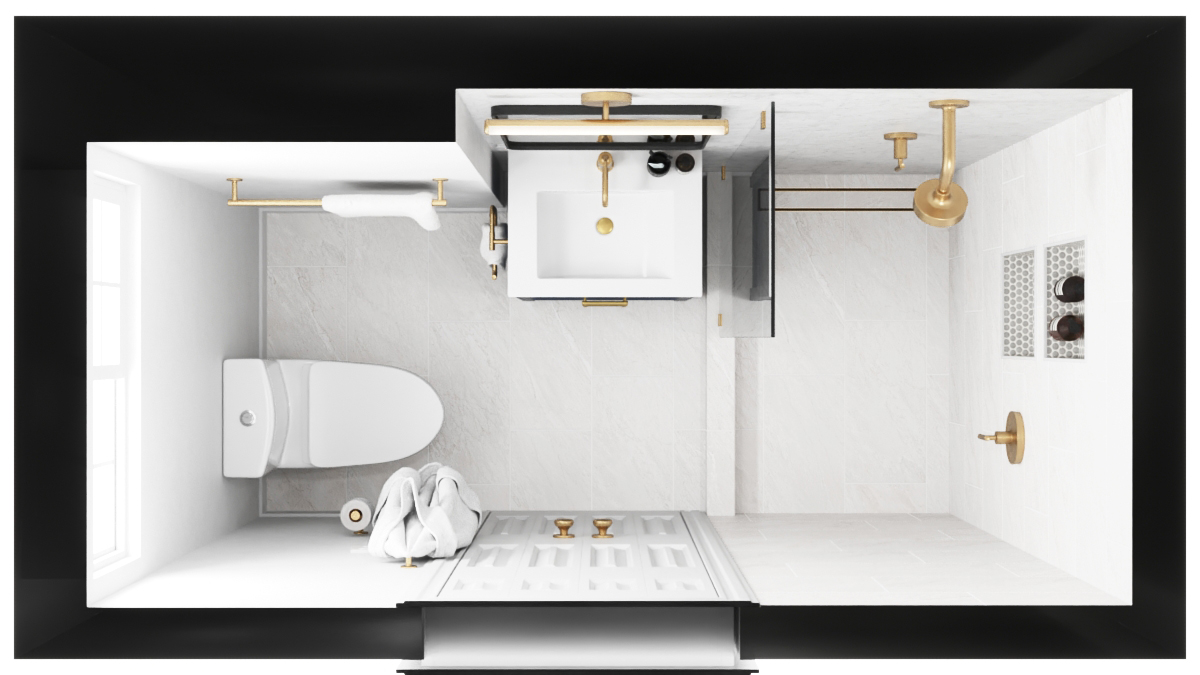 You should make a detailed list of everything you want and need in your new bathroom, as well as what you don't want. This will help you focus on what really matters, rather than wasting money on things that could be unnecessary.
Hiring a Contractor
Once you have all the details planned out, it's time to hire a contractor or designer to bring your plans to life. A professional will be able to tell you whether or not your budget and expectations align with the resources available for a project like yours. If they don't match up, they can help you adjust your plans so that everything does add up in the end. They can also find ways for you to cut costs where possible.
Materials
It depends on the materials you want.
For instance, if you go with enameled steel, it will take one week to come in. However, if you go with tile or stone, it should come within one to three days. This can vary from around a day to weeks, depending on how specialized the materials are and where they're coming from.
Demolition
The first step for most remodels will be demolition. This means tearing out everything that is in your bathroom. If you are only doing a vanity or sink replacement, then it will be much less work to remove the old items. However, if you are doing a complete remodel and replacing everything in your bathroom, then this process can be much more extensive. Some people choose to hire dumpster services to handle disposing of their old materials.
Once the demolition phase is complete, we can begin construction.
The Construction Phase
The construction phase is where the design is turned into reality and is the most exciting part of the project. This is usually the longest part of the process and it's also the most disruptive to your daily routine. If you are planning a bathroom remodel, you'll need to make arrangements for using an alternate restroom while yours is out of commission.
A contractor will carry out the work, sourcing materials and dealing with any obstacles that may arise. If a customer has opted for a simple remodel, the construction phase can be completed in as little as two weeks. From demolition to tiling to painting, everything is managed by an experienced team of professionals.
During the construction phase, the contractor is on-site each day and coordinates all of the workers who are there to perform their tasks. In most cases, you will see one or more workers each day (depending on your specific project).
The contractor coordinates all of these professionals so that they are at the right place at the right time to do their job. This coordination makes it easier for everyone involved in your project—from you down to the subcontractors—to know what is going on at all times.
The actual construction phase of bathroom remodelling can take anywhere from a few days to several weeks depending on how extensive the renovations are.
Post-construction phase
Finishes
Once construction is completed, the finishing takes place. The Finishing Touches phase of bathroom remodelling is when you'll see the results of your hard work. Your plumber will install all new fixtures, including faucets, showerheads, and shower controls. They'll connect all of your plumbing, making sure everything works properly.
Once the plumbing and electricity are complete, carpenters and painters will complete any cabinetry or painting that remains, putting in the final touches to complete your bathroom remodel that will make your space look great!
Other repairs and complications
Now that the plumbing, electrical work and tiling are complete, your bathroom remodel is almost ready.
First, inspect the work to make sure everything has been done correctly. If you're not satisfied with any of the workmanship or materials, contact your contractor immediately to correct the problem. This may take a few days to a week to rectify complications, if any.
While there are many advantages to hiring a contractor, it's important to keep in mind that they are still human beings and will make mistakes from time to time. You should expect some delays or oversights during the construction phase, but this should not deter you from hiring a professional for your project.
Conclusion
We hope these steps of general remodels will be useful to anyone who's planning their own projects, please don't hesitate to leave us a comment if you have any questions. Constructing your bathroom is an enormous task, one that will demand a lot of time, patience and effort. The key is get into proper planning, professionals and patience.