According to the World Health Organization (WHO), frequent (and proper) hand washing, social distancing, and mandatory wearing of face masks are three of the most important hygiene practices we need to observe right now. But aside from these, people are being advised to disinfect their homes to keep the threat of this new virus at a minimum. We may be thinking, "we've been sanitizing our place even before the pandemic, why is it much important now?" Coronavirus has highlighted the essence of keeping our dwelling place clean as the virus can be transmitted from person to person.
Here's a sample scenario: if an infected person has touched your doorknob and you happen to touch it as well—even if you observe proper distancing—the risk of contracting the virus is high. To prevent this from happening, CDC has recommended disinfecting your home at least once a day. To keep you and your loved ones safe from this new virus, here are 5 effective ways to sanitize your home.
1. Disinfect high-touch surface
This includes your doorknobs, remote control, light switch, refrigerator, toilet flush, computer keyboard, mobile phones, stove knobs, and more. Even if we keep washing our hands, it is still wise to clean surfaces that you and your family often come in contact with.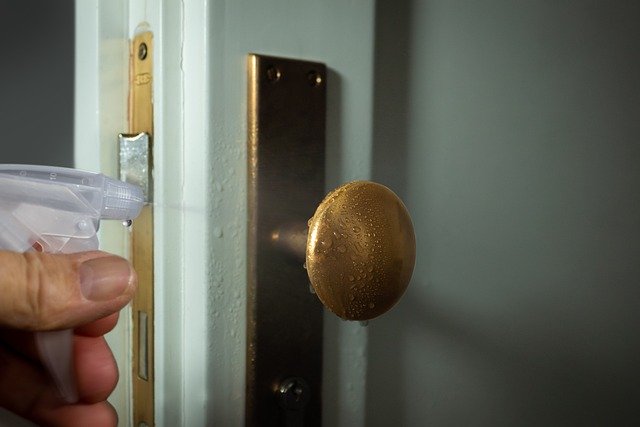 2. Use proper disinfectants

We must remember that not all household cleaners are the same. There are specific sanitizers recommended for your skin, some are for metal surfaces and soft surfaces, whilst the others are for electronic devices. Fortunately, the ingredients used for these cleaners are proven to keep the virus at bay. For basic disinfection, ordinary soap and water will do, but recent studies have shown that a bleach solution (4 teaspoons bleach per quart of room temperature water) can keep the disinfection effective for 24 hours.
3. Use EPA-approved disinfectants

This one is very important because we cannot just randomly use a product that says "can kill 99.9% virus." It is best to do intensive research first before even buying the product, just make sure to get your information from reliable sources: WHO and CDC. Some of the highly-recommended products are Clorox Bleach Blanqueador, Wexford Disinfectant Wipes, 66 Heavy Duty Alkaline Bathroom Cleaner and Disinfectant, Envirolyte O & G and more. Another important thing to remember - read the label directions carefully, because by doing so you'll effectively lower the risk of getting you and your family infected.
4. Use proper cleaning tools (gear)

We have to admit that some cleaning ingredients may cause skin irritations when often used. To prevent this from happening, it is highly suggested to use rubber gloves and masks to lessen your exposure to toxic chemicals and lower the risk of having contact dermatitis (also known as skin rashes).
5. Disinfect regularly

Yes, it is important to clean and disinfect but to effectively keep the virus away, do it regularly. Never skip a day and don't be too lenient when it comes to disinfecting. Always store your disinfectants properly and wash your cleaning tools as well. As the popular proverb says, "better safe than sorry."
*All images used are from the internet.
Sources/references:
https://www.epa.gov/newsreleases/epa-approves-first-surface-disinfectant-products-tested-sars-cov-2-virus
Get In Touch
Thank you for visiting Eano! Subscribe now to receive free renovation tips, discounts on materials and more!
To log in, simply enter your email address—no password needed.
Or