Everyone wants their bathroom to look and feel luxurious, but not everyone can afford to create the same style in their own bathroom. In order to renovate your bathroom and create the same glamorous or rustic effect, you first need to identify what the most appealing aspects of the room are and then determine how to incorporate these points.
When it comes to bathrooms, not that only functionality is important but comfort and feel are part of the company of luxury. A combination of colors, texture, and lighting can make you feel like royalty inside your bathroom. So, if you want your bathroom to look and feel luxurious, continue reading this article!
Planning and Design for a Better Upgrade
It's time to remodel your bathroom and you want it to be luxurious, beautiful and functional. But how do you achieve this?
Before you do anything else, you need to begin planning out the design of your bathroom upgrade. Since the bathroom is such an important part of your home, it only makes sense to take this first step seriously. Besides, planning will help save you money on materials and labor costs in the long run.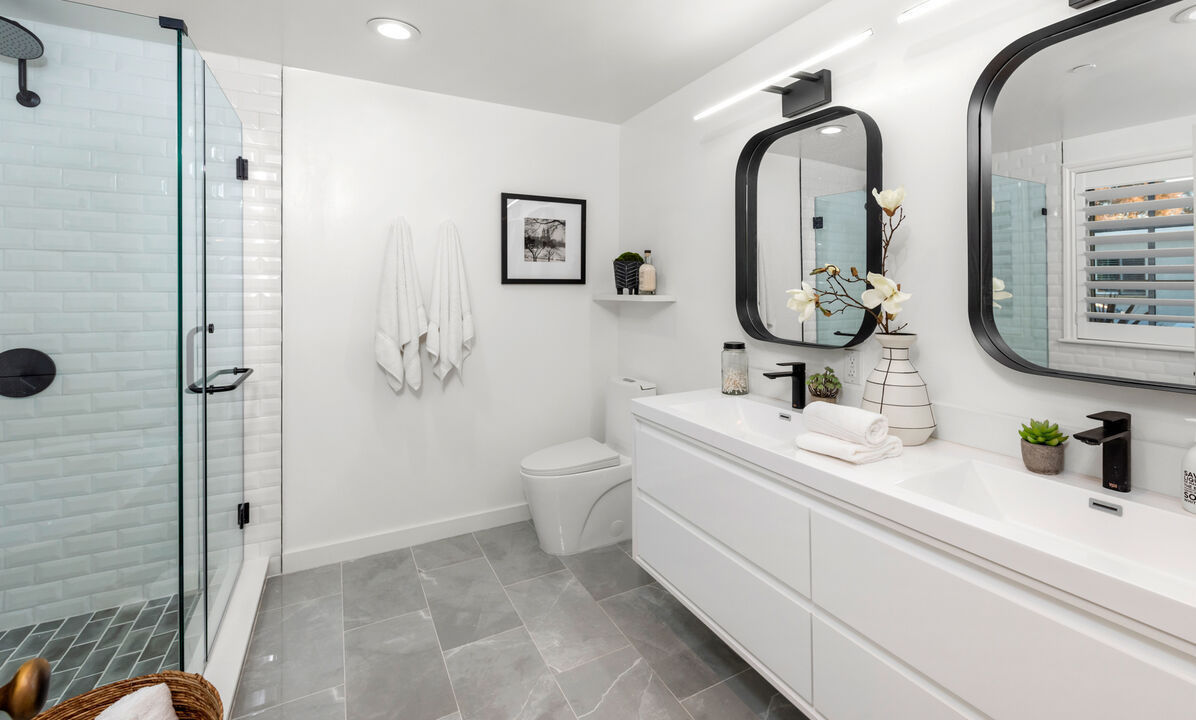 One thing you need to decide on during the planning phase is whether or not you want to use bathroom tiles or some other type of material. Bathroom tiles are typically made from plastic or ceramic, but there are also more modern options available like glass or marble if you want something more elegant and sophisticated. If you're going with a more traditional look for your home, consider using ceramic or porcelain tile instead.
The budget is the biggest determinant in planning a renovation so it's important to be realistic about costs right from the start. Knowing exactly how much money you want to spend will help guide decisions when it comes to choosing your tiles and bathroom ware, as well as making other choices like whether or not to move plumbing fixtures etc.
Focus on Key Features: Bathroom Sink, Vanity, Toilet, Tub/Shower
As you plan your new bathroom, keep in mind that you don't have to do it all at once. You may want to do a small renovation over time, or just make some changes that will instantly make the room look better.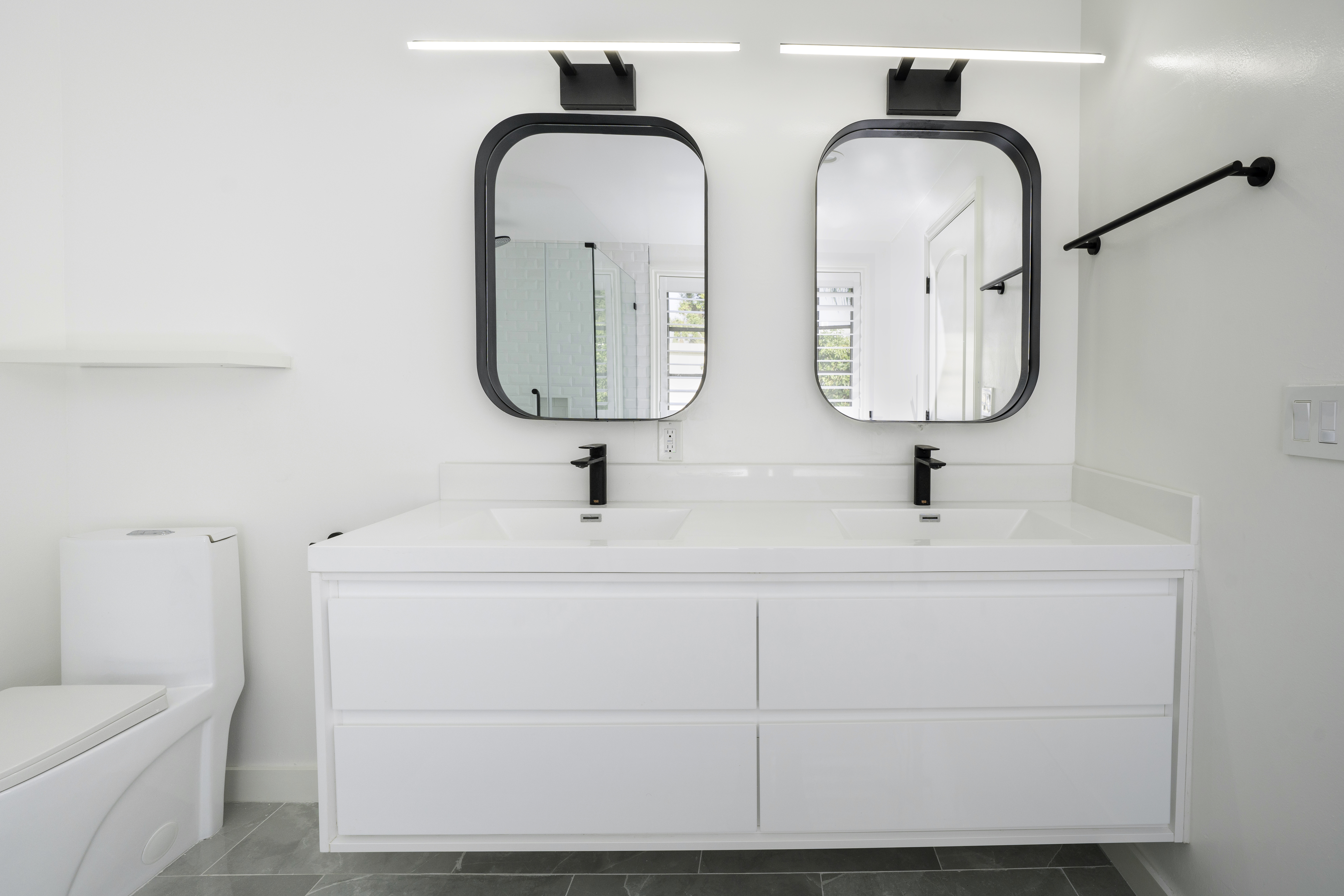 Bathroom upgrades are easy because all you need to do is update outdated items or repair damages. The most effective way to make a bathroom luxurious is by renovating the fixtures. Bathroom cabinets, lighting fixtures and showerheads, and accessories should point out your bathrooms overall theme.
With an eye for design, you can create a luxurious bathroom without spending much money. A few key features make all the difference. Those include:
Bathroom Sink. A sink is a sink, right? Not so fast. Choosing a more functional vanity with more storage options will make your bathroom look more spacious, while keeping your toiletries hidden from view.
Vanity. The vanity you choose will be the centrepiece of your bathroom and is usually the first thing that people see when they walk into the room. Choosing a large mirror and lighting fixtures will add to the luxurious feel of your bathroom.
Toilet. How many times have you walked into a bathroom and noticed that the toilet was poorly placed? Or maybe it didn't fit with the rest of the decor of the room? By choosing a luxury toilet that fits with your aesthetic, you can completely change the look and feel of your bath space.
Tub/shower. It's important to pick a tub or shower based on how much space you have. If you're lucky enough to have both, then go for it! You can use it as a place to relax after a long day at work or as a spa-like retreat on weekends.
Focus on the giving your bathroom a perfect finish
For a bathroom upgrade, the finishing details matter. A fresh coat of paint and new fixtures can transform a tired space into an upscale retreat.
A few improvements can add up to a big change. One way to create a luxurious bathroom is by adding high-end finishes and materials. You can add elegant accents such as beautiful mirrors, custom built cabinetry and ornate lighting. Another way to create a luxurious bathroom is by using rich color palettes and textures with dramatic finishes.
Don't be afraid to mix materials. These days many people are mixing materials in their homes. You can create a luxurious look by mixing wood and marble or tile. If you have a wood vanity, consider using a marble countertop to give it an elegant look.
Apart from this, Think about adding a few pieces of furniture to give your bathroom more presence.
Add in some towels, scents, comforts, and more
The bathroom is a room that is used daily, so it is important to make it as comfortable and functional as possible. Ideally, your bathroom should be a place where you can relax and rejuvenate. And while it's unlikely to ever have all the luxuries of a five-star resort, there are a few things you can do to create a more spa-like environment in your own home.
Color can set the tone for any room. For bathrooms, white is a common go-to because it has a clean, classic look and feels fresh and airy, install LED lighting for an eco-friendly touch, and also include candles, diffusers and fresheners to create a beautiful atmosphere.
Along with this, add in some luxurious towels. You might be surprised how much new towels can change the look of your bathroom. When you're shopping for towels, look for plush options and in neutral colors so they match any decor or color scheme you have going on in your home.
Conclusion
All of the elements that we have discussed above are what you should focus on if you want to make your bathroom look and feel luxurious. With these tips, you will be able to transform any bathroom into an elegant and luxurious room in your home where you can get the peace of mind, allowing you to relax and take care of yourself.