Your bathroom should be a place of solace and relaxation rather than a place of stress. However, if there are issues in your bathroom, it can make the space feel more like a burden than a blessing. If you have problems with your bathroom and are considering remodeling. However, before making your decision, here are a few questions you need to ask yourself?
Budget - What's it going to cost?
Remodelling projects can be expensive, so determining how much you want to spend on the project is key. When it comes to budget for a bathroom renovation, most homeowners spend the same amount of money that they would spend on a vacation. If you are planning a DIY project or hiring a contractor, it is very important to set a budget. Moreover, you also need to decide where you want to splurge and which items can be purchased with less money. For instance, if you want an expensive piece of tub fixture but can't afford it right now then wait until you have enough money.
It's also important to know that when planning home renovations, you almost always end up spending more than you expect. Because of this, it's better to plan for unexpected expenses by tacking on an extra 10-20% to your budget just in case something comes up. You should not compromise on the quality of products while remodelling your bathroom because they are likely to last long time.
Functionality - How would you like your space to work for you?
Maybe you're sick of the outdated decor in your bathroom. Maybe you've never really liked it at all, and you're ready to do something about it. Whatever the reason, remodeling your bathroom is a great way to add some style to your home while also improving its functionality.
When it comes to functionality, here's what to ask yourself: Will this be an accessible space for everyone who uses it? Do you want the space to be more functional or just more attractive? What kind of features do you want to include? And which features are most important?
You need to renovate your bathroom to work for you. It's important to go into any renovation with a clear set of goals and priorities. Knowing how much time and money should go toward fixing up your bathroom is key—it's hard for anyone to tell you what's best for your home besides yourself.
Design - What kind of style are you going for?
Before you start redesigning your bathroom, make sure you sketch out a rough design or layout of how you want the room to look.
Do you want a simple renovation, or are you looking to completely gut the space and start from scratch? Are you happy with the layout of your bathroom? Or do you need to make major changes to plumbing, electricity, or other fixtures?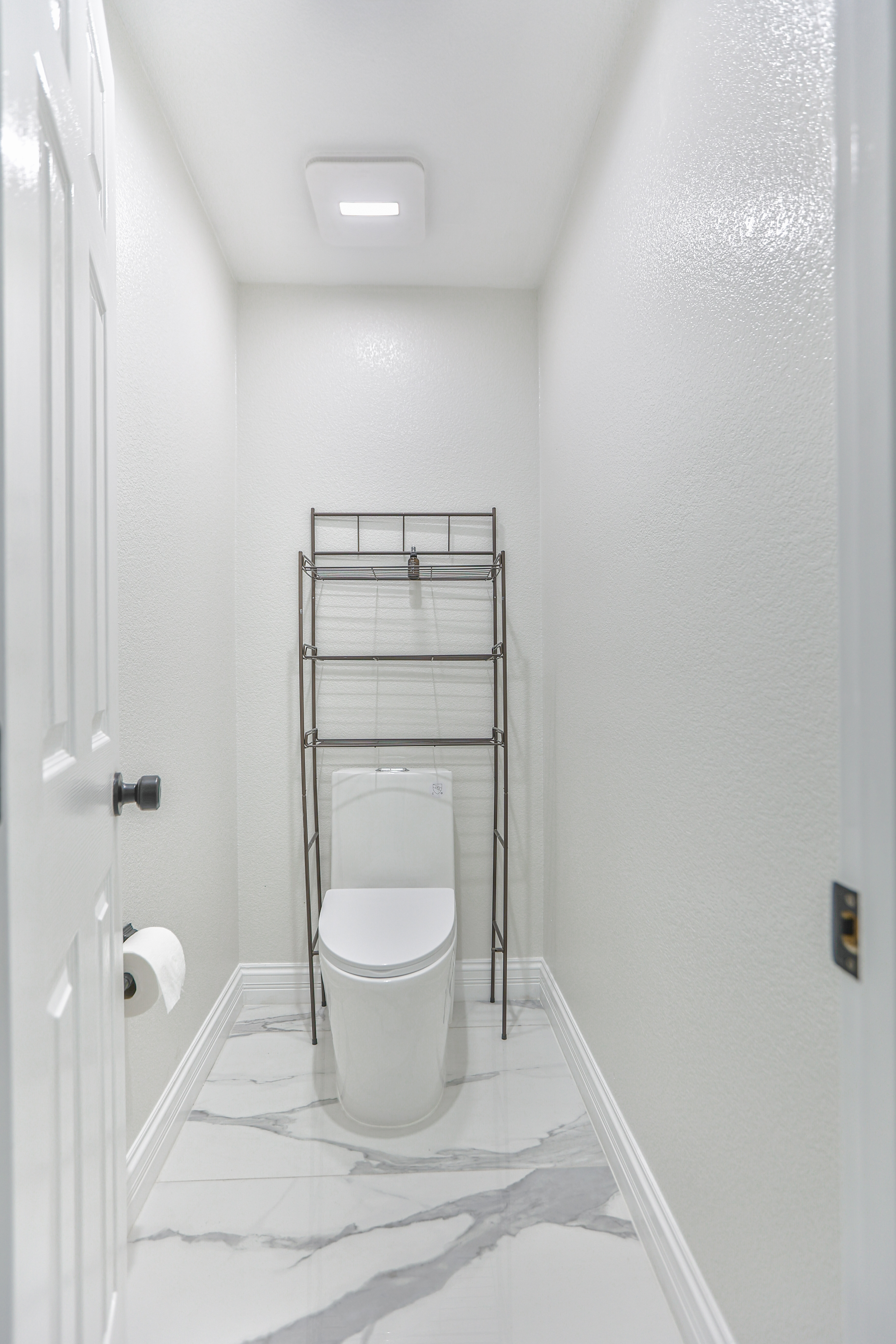 When it comes to the look and feel of the bathroom, do you want something modern and sleek? Or maybe you prefer a more traditional look? Do your walls need painting? Will new fixtures be involved? Tile work?
Feeling confused? You can even get help from a professional designer who will be able to provide insight into what will work best given the dimensions of your bathroom. Also determine what exactly needs to be fixed and replaced in order to come up with an accurate estimate of costs.
Hire help - Do I need to hire a bathroom renovator or do it myself?
This is a question that many people have considered, and the answer depends on many factors.
First of all, consider whether you are able to take time off work to complete the renovation by yourself. Will you be able to live in the house while you're renovating? This can be a problem for families with children at home.
If you do decide to remodel your bathroom yourself, consider your skills. Do you have any experience renovating bathrooms? If not, it may be worth hiring an expert.
Remodeling your bathroom is not as easy as painting a room or installing new countertops. There are plumbing and electrical components involved, which means that even if you're comfortable with other kinds of home improvement projects, you might not feel comfortable doing this kind of work. They will be used to dealing with some of the problems that can arise during bathroom renovations, and will know how to get around them.
Storage - Where will everything go?
This is one of the most important aspects of any renovation project. You don't want your new bathroom to look cluttered, so you'll need some storage solutions in place. How much storage space will you have? Will you need extra shelving or drawers? Will the size of your medicine cabinet need to change? All of these things will affect how functional your new bathroom is.
Think about how much storage you would like and where you would like it. This includes:
Under-the-sink cupboards and drawers;

Overhead cabinets;

Towel racks;

Mirror cabinets;

Shelves; and,

Linen cupboards out in the hallway.
It can be hard to know where to start when planning a home renovation. There are so many different factors to consider, and making mistakes can be costly in terms of time and money. One way to ensure that your renovation goes smoothly is by creating a checklist of all the things you need to plan for.
Resale value - How much would this renovation upscale your home's resale value?
With home renovation on the rise, it's important to consider how much your remodel would affect the resale value of your home.
In the past few years, renovations have been on the rise. So, before you decide to remodel your bathroom, consider how much would this renovation upscale your home's resale value? If this renovation is going to be a good investment, it needs to upscale your home's resale value.
If you're planning on moving in the near future or just generally want to boost your home's market worth, it's okay to factor that into your decision-making process.
But because it's such an important part of our homes, bathrooms should also be designed with comfort and relaxation in mind.
Conclusion
We hope this helped!
Ask yourself these questions before you get started on your bathroom renovation. Not only will it ensure that you end up with a stylish and efficient bathroom, but it will also help you prioritize myriads of options and make an informed decision in the long run.